Tomás Vicente Tosca and the renewal of music in the 18th century
Monday, February 6, 2023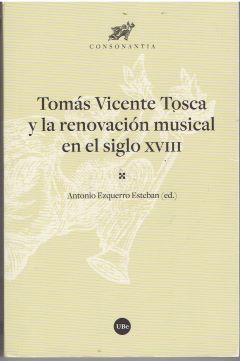 Antonio Ezquerro Esteban (ed.), Tomás Vicente Tosca y la renovación musical en el siglo XVIII, Universidad de Barcelona (2022), 392 p., ISBN: 978-84-9168-701-6.
We are delighted to share with the entire RISM community the news about the re-publication of an 18th-century Spanish music treatise. The restrictions we all had to live with in the last couple of years proved to be an advantage for our Spanish colleagues who kept diligently studying their musical sources, with notable results. Tomás Vicente Tosca y la renovación musical en el siglo XVIII (Tomás Vicente Tosca and the renewal of music in the 18th century) is the first volume of Consonantia, an ambitious research and publication project under the direction of a group of renowned Spanish scholars, which seeks to foster - through restoration, digitalization, and analysis - the reception and study of an important collection of music treatises and documents from the 17th and 18th centuries, kept at the library of the University of Barcelona.
The facsimile edition of Tomás Vicente Tosca's Tratado VI. De la Música, Especulativa, y Práctica (Treatise no. VI. On Music, Speculative, and Practical) has been edited by Antonio Ezquerro Esteban, who worked closely with Paulino Capdepón Verdú, Oriol Brugarolas Bonet, and Neus Verger Arce. The volume includes two introductory essays that are essential reads for anyone interested in the history of music in Spain, as well as the history of music theory. Capdeón Verdú's survey of music theoretical treatises written during the 17th and 18th centuries, and Antonio Ezquerro's reconsideration of the scientific approach to music evident in Tosca's Compendio mathematico, prepare the reader to engage with the 153-page-long treatise by shedding light on its relationship with the broader intellectual trends of its time and place of origin. Capdeón's contribution presents an overview of the influential treatises of Pietro Cerone, Andrés Lorente, Pablo Nassarre, as well as of several writings on music by Tosca's contemporaries: Antonio de la Cruz Brocarte, Pedro Ulloa, Benito Feijoo, Pedro París y Royo, and Francisco Valls. Capdeón captures the dynamism of music theoretical discussions in contemporary Spain, thus providing context for Tosca's innovations as a music theorist and writer, in particular for his approach to music as a system of acoustic properties and principles. The author also elaborates on the heated controversies in 18th-century Spain concerning the "buen gusto", and musical composition and practice deemed appropriate for the church.
All of this neatly sets the stage for Ezquerro's attempt to reassess the significance and value of Tosca's scientific approach as exemplified in particular in his nine-volume Compendio mathematico (1707-1715). Ezquerro first gives a general introduction to this monumental work of the erudite Spanish friar, mathematician, physicist, architect, engineer, cartographer, and astronomer. Tosca's second volume opens with the 6th treatise (of altogether 28), dedicated to music, and focusing especially on its scientific development. Ezquerro argues that Tosca sought to move the understanding of music away from metaphysical obscurantism and turn it instead into a rational, science-based discipline. He notes that, even though the author did not break with the traditional discursive framework, he initiated new trends and thus advanced the discipline of music and its study. As a founding member of the novatores, a scientific movement in Spain which promoted experiment-based knowledge, Tosca focussed on the disciplines of the quadrivium: arithmetic, geometry, music, and astronomy. He appears to be one of the first writers to seriously address the physics of sound and its acoustic properties; his writings on tuning, intervals, and chords predate Jean-Philippe Rameau's Traité de l'harmonie by almost two decades.
Ezquerro also discusses the similarities between Tosca and his contemporary, Pedro Ulloa, already introduced in Capdeón's essay. Neither of these erudite priests were practicing composers or musicians. In Tosca's case, his studies at the University of Valencia allowed him to pursue additional scientific studies and develop an expertise which was also put to practice when he provided advice on road engineering, as well as the construction of canals and locks systems. Ezquerro investigates the writings of the scholars whom Tosca cites, most notably Claude François Milliet Dechales, a Jesuit mathematician of the 17th century, whose didactic approach apparently also inspired the encyclopedic scope of the Compendio mathematico, as well as the 16th-century music theorists Gioseffo Zarlino and Francisco de Salinas, and even the 17th-century Jesuit, Athanasius Kircher. Besides presenting a summary of Tosca's life, studies, and scholarly influences, Ezquerro helps his readers better appreciate the Tratado VI, presented as a facsimile of the 1757 edition originally published in Valencia by Joseph García. The treatise is divided into four libros: the first presents the intervals, both consonant and dissonant; the second offers a comparative overview of diatonic and chromatic intervals, as well as all enharmonic equivalents in relation to the four tetrachords and the seven hexachords; the third investigates the vibrational properties of diverse instruments; and the fourth discusses the facets of music composition, including notation and time divisions. Ezquerro suggests that the principal contribution of this work is that it brings science and music - before Newton, in a Spanish treatise - in harmony with the ideals of classical science. This historical significance of Tosca's work is in fact confirmed by its three editions published during the 18th century, as well as its dissemination throughout Italy, France, Germany, and also the Hispanic world, including New Spain.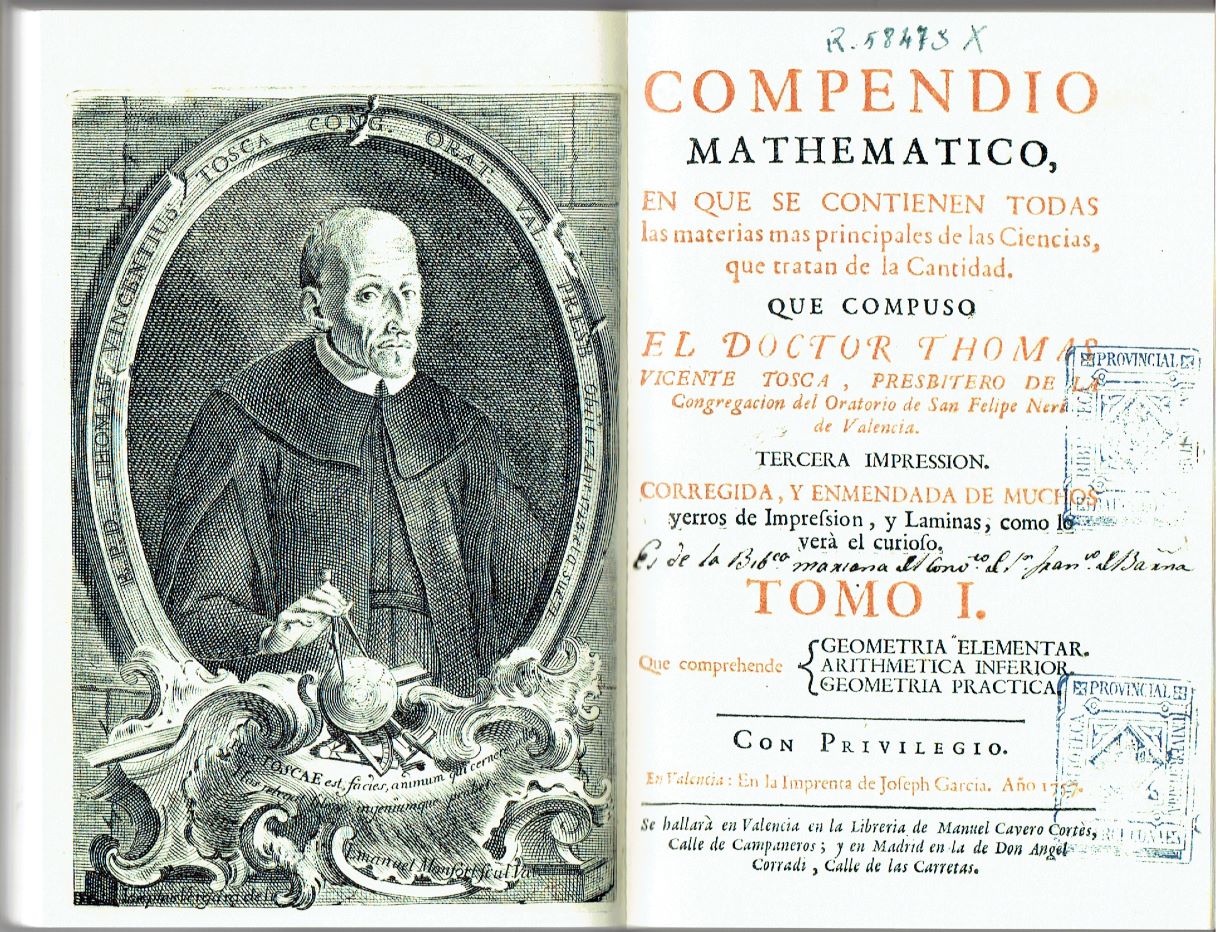 Tosca's 18th-century music treatise is not simply a wellspring of fresh knowledge; its facsimile edition - presented as the first volume of a long-awaited series of publications planned under the aegis of Consonantia - also implies the return of an earlier scholarly tradition. We should be grateful that our Spanish colleagues are claiming a place for their intellectual tradition by a thorough investigation of their past, and present it to us in such facsimile editions.
Share
Tweet
Email
Category: New publications
---