Welcome to the RISM Community!
The RISM Community is the place where contributors and other interested individuals can come together to exchange ideas and information.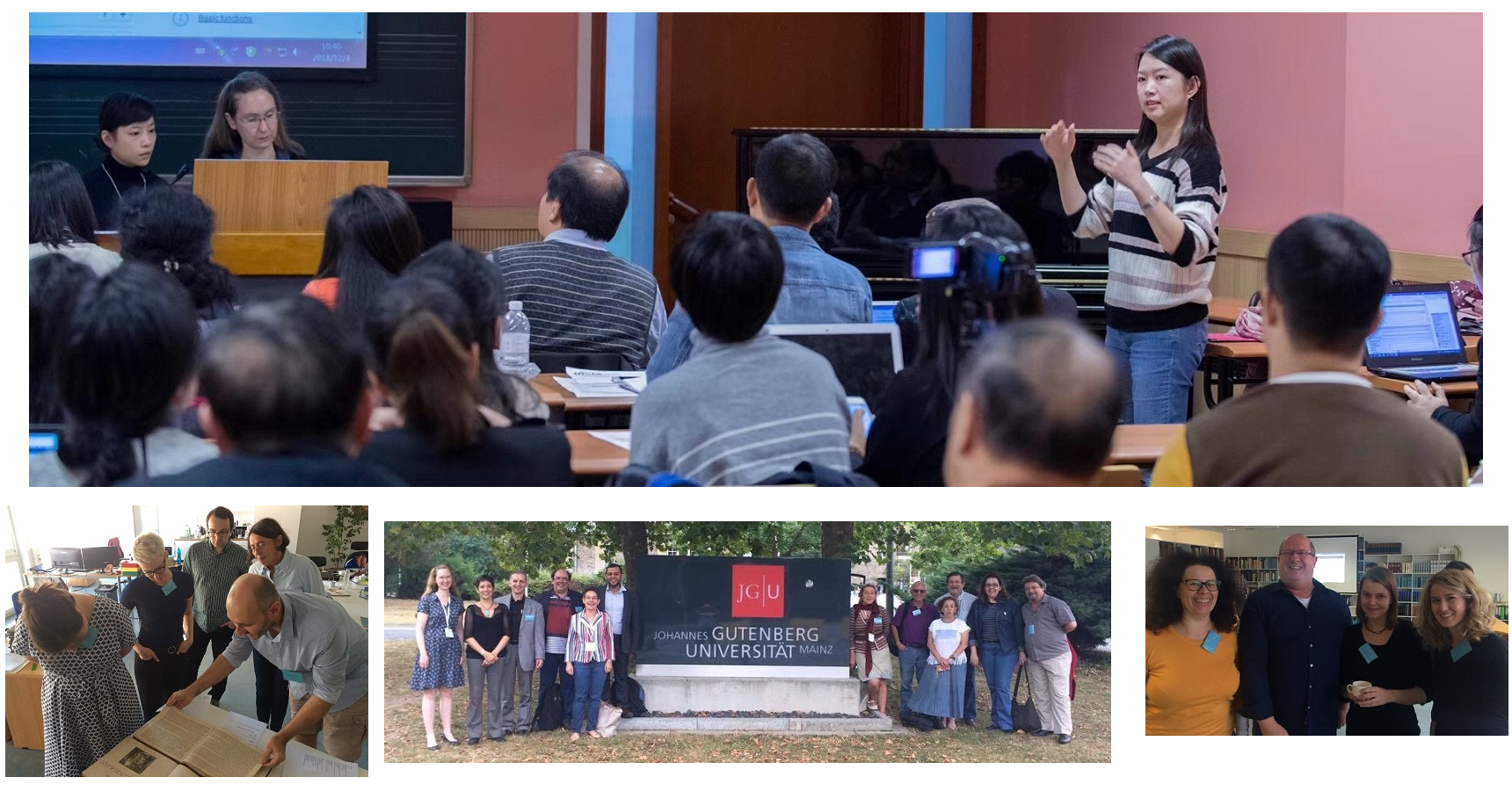 How can I participate in RISM?
We warmly welcome anybody who wants to take part in RISM's projects. Please contact your country's national working group or contact the Editorial Center for more information.
Individuals can support our work by:
Libraries can support RISM by:
opening up their collections to RISM contributors
supporting their work by offering work space, Internet access, etc.
offering staff to work on the project (training is provided free from RISM)
sending RISM data from local catalogs about sources not yet in RISM
Anybody can:
contribute financially. All donations are welcome! (Receipt provided.)
Images:
(1) Workshop in Shanghai, 2018, sponsored by RISM Chinese-Language Region. Photo by Vivian Zhang.
(2, 4) Workshop in Frankfurt sponsored by the Editorial Center, 2018
(3) Participants of the conference "Documenting Musical Sources in Latin America," Mainz, 2016