Looking back on 2022
Tuesday, January 24, 2023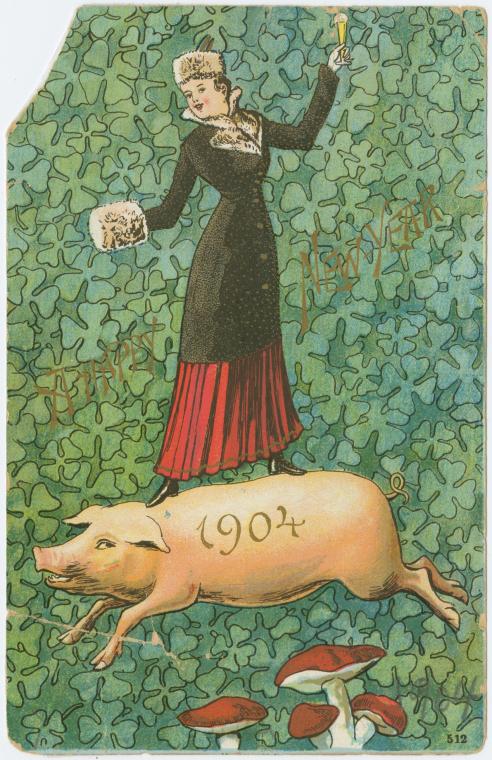 As in past years, we are using the beginning of a new year to take stock of the previous year and share what was most popular with our website readers. These are the year's blog posts that were read the most often, according to our website statistics:
Other stories were still widely read despite being somewhat older, including Joseph Bologne's "L'Amant Anonyme,", Scott Joplin's "The Cascades" and the St. Louis World's Fair, The Musical Public Domain in 2021, Listen to the world's oldest piano, Elizaveta, Elisabeth, and Elizabeth, and The Reopening of the Vienna State Opera in 1955. Some of our social media highlights were:
We hope that your 2023 is full of health, happiness, and music. If you have news of your own that would be of interest to the RISM community, please do share it with us.
Image: Postcard, "A happy New Year," 1903. The Miriam and Ira D. Wallach Division of Art, Prints and Photographs: Picture Collection, The New York Public Library. The New York Public Library Digital Collections. Public domain.
Share
Tweet
Email
Catégorie: Evénements
---