Happy Holidays 2018!
Thursday, December 20, 2018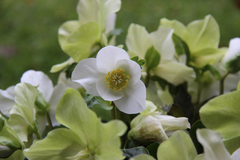 The RISM Central Office wishes you and your family all the best for a festive holiday season. We would like to thank you for your valuable work this year and we wish you all the best for a happy and successful 2019.
Our office will be closed beginning December 24 and will reopen January 7, 2019.
Image: Christmas rose, from pixabay.com
Share
Tweet
Email
Catégorie: Nouveau au RISM
---